Art for Robots (In the Lion's Den)
2017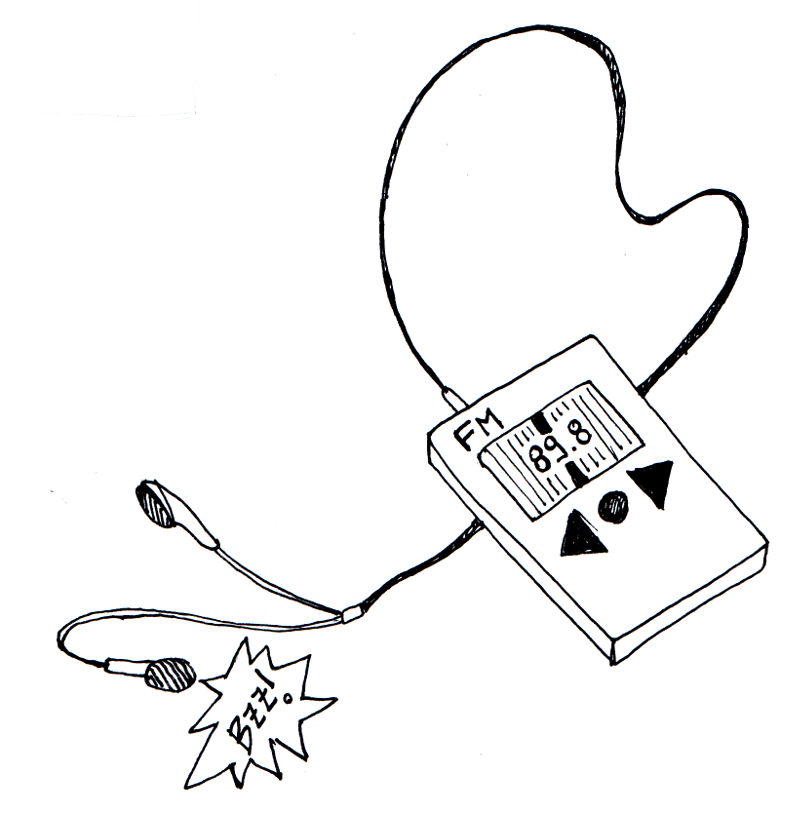 Art for Robots is an artistic/curatorial intervention in the exhibition BEST OFF 17, show including a selection of works realized by current students and alumni of the Kunstuniversität Linz.
This audioguide is the first step of the series "The Shifting Index", a research project about artistic re-interpretation of the exhibition catalogue. In this case, I started from the existing catalogue of the show and tried to "embed" it back in the exhibition.
The project consists of a series of audio tracks that the visitor could hear by borrowing a radio-receiver set or tuning her own smartphone on a specific radio frequency. By walking around the three different locations of the show, one could hear a robotic voice whose sentences were loosely connected to the artworks the person was close to.
The robotic voice accompanied the visitors through the whole show, commenting the exhibited show from its machinic perspective. The visitors that tried it were given a new abstract layer of interpretation of the show.
Here the maps of the three locations with the distribution of the sound files.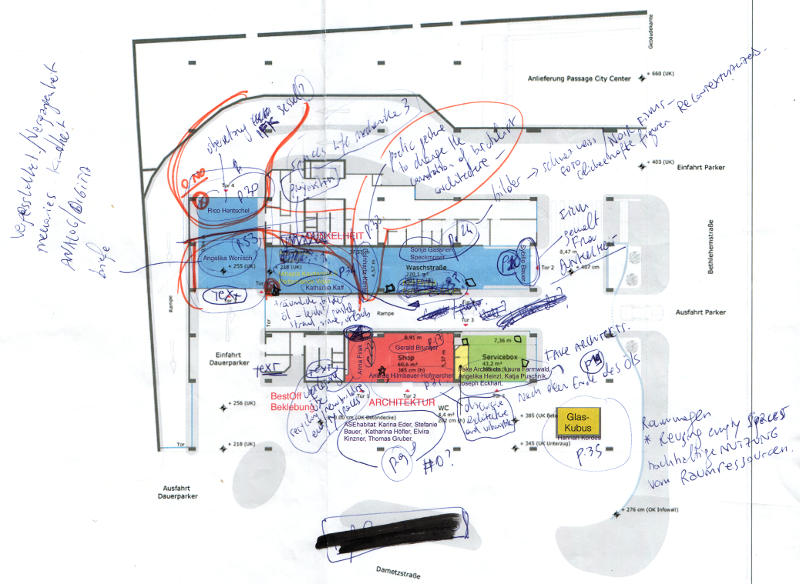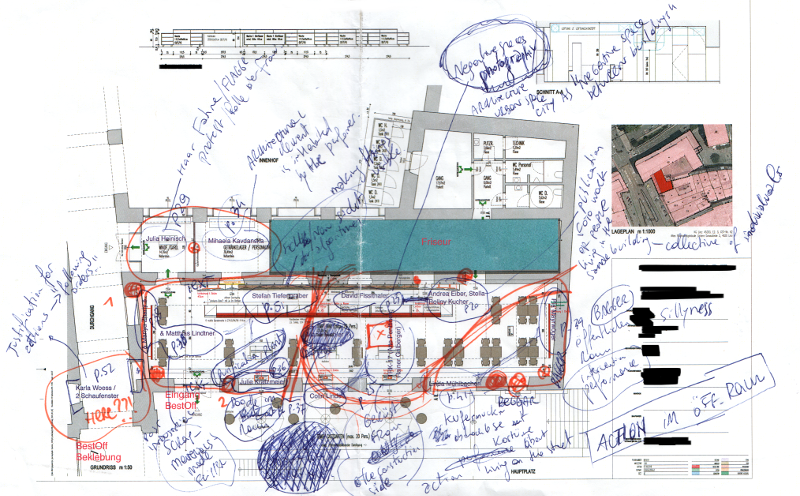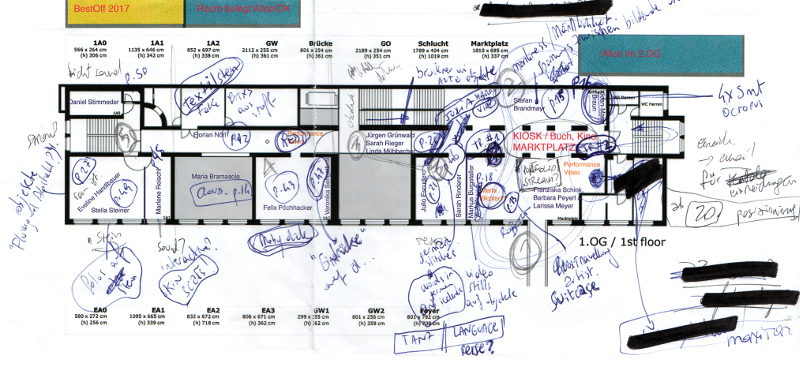 Project realized for BEST OFF - Kunstuniversität Linz, OK Contemporary Art Centre, Linz, AT